Brad's Photo Gallery from Sarah and Chris's wedding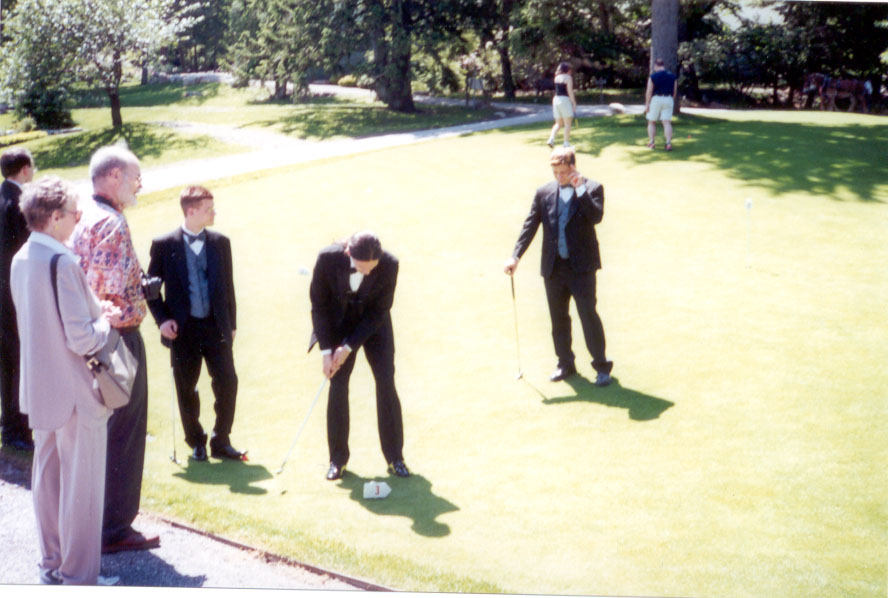 The trick to avoiding wedding day jitters is to find some way to fill your time.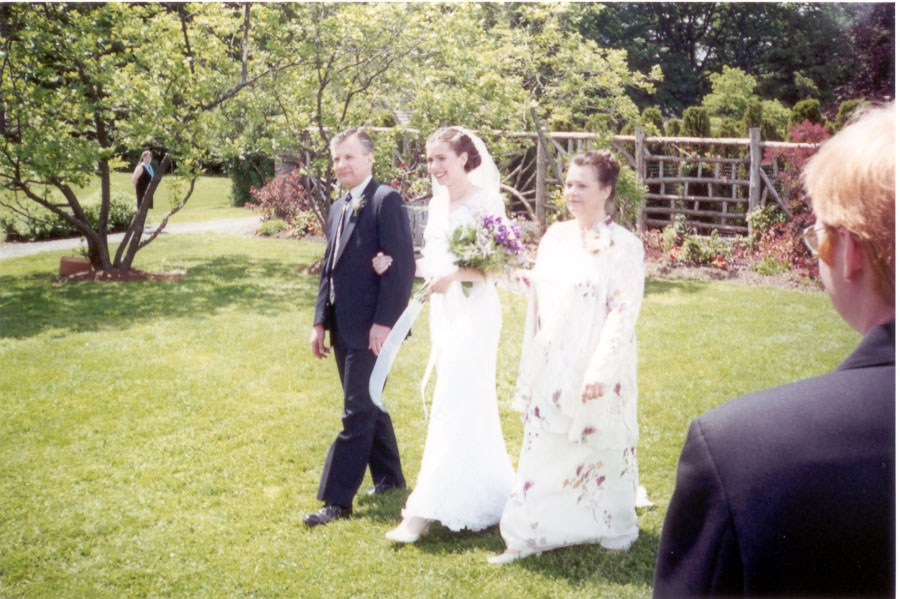 There's nothing funny you can say about this picture. It's really nice.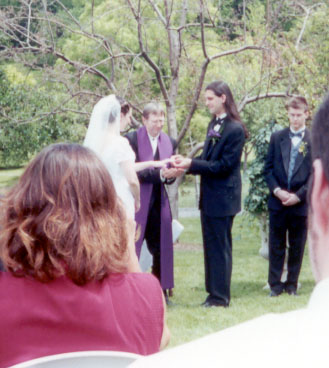 Did anyone else half expect him to start with the word "Mawwiage"? Just me?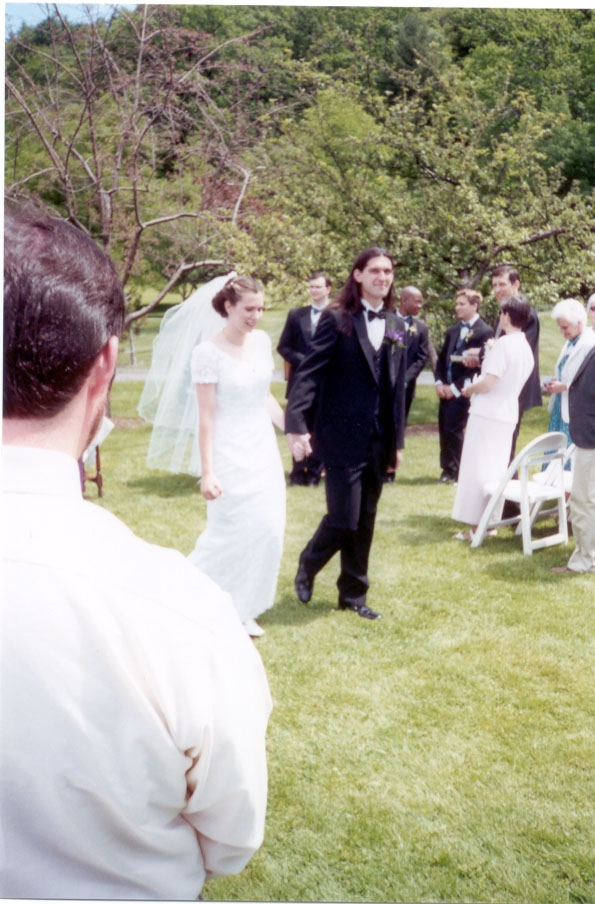 Look! They both have the same half-happy, half-shell-shocked expression! "I can't believe what I just did, but I think I'm glad I did it."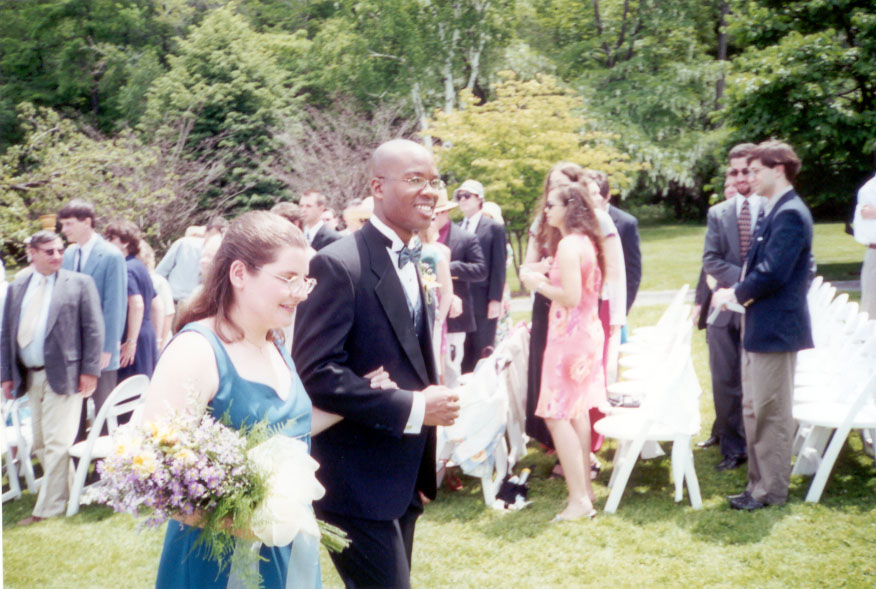 *sigh*. Tammi, Tammi, Tammi.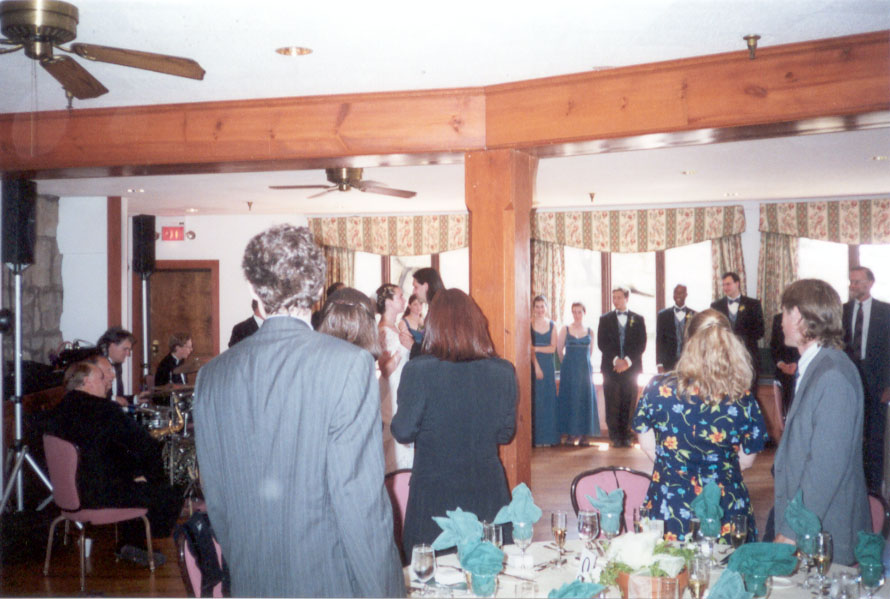 I swear I had a clear view when I took this picture. Where did all these people come from?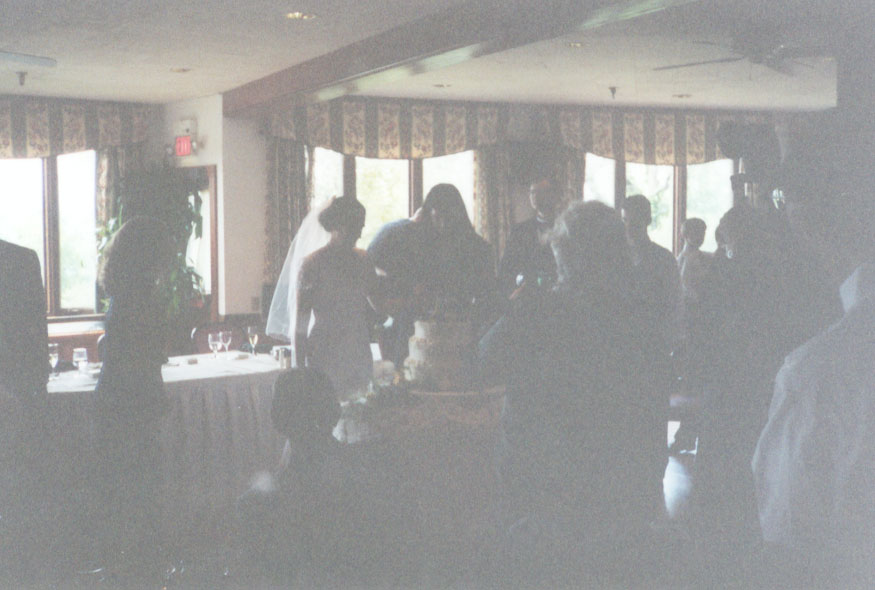 Brad (best Rain Man voice): "I'm an excellent photographer."