Brad's Marx Brothers Photo Gallery
---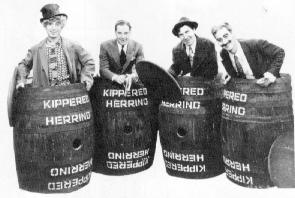 The Marx Brothers stow away (Monkey Business).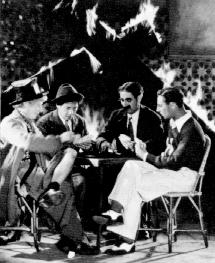 The Marxes remain the typical portrait of calm (Horse Feathers).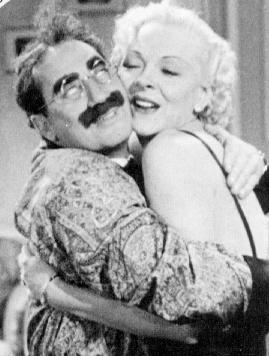 Woman: I want to be near you. I want you to hold me. Oh! Hold me closer! Closer! Closer!
Groucho: If I hold you any closer I'll be in back of you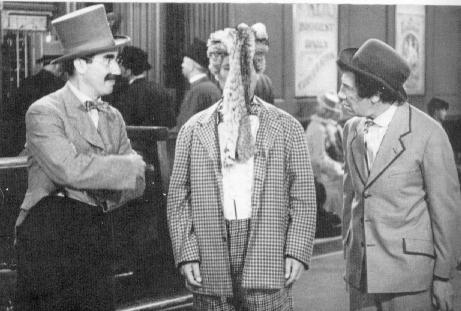 Groucho tries to sell Chico's brother, Harpo, a racoon-skin hat so he'll fit in when he goes west (Go West).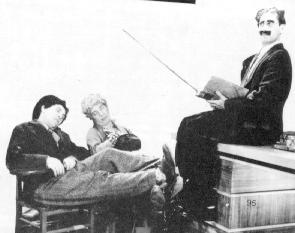 Groucho tries to teach his new students, who aren't particularly studious (Horse Feathers).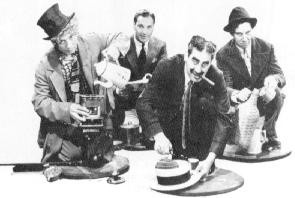 The Four Marx Brothers.
---
All pictures are taken from Richard J. Anobile's "Why a Duck?" (1971).
Return to Brad's Marx Brothers Page
Last Updated Sept 6, 1997